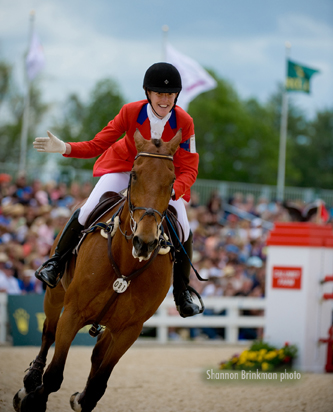 SPONSORSHIP
In recent years through the support of a few owners, product sponsors and the sale of competition horses, this talented athlete has become a notable presence in the international world of equestrian competition.

In order to continue her ascent in the world rankings, Selena will need to increase her level of sponsorship from both individual patrons and organizations.

Increased support will ensure her the varied mounts and exposure to international events needed to be one of the top ranked riders in the world.

O'Hanlon Eventing, Eventing Canada and the Canadian Olympic Equestrian Team offer many tax and business benefits with a variety of sponsorship opportunities for individual and corporate sponsors.