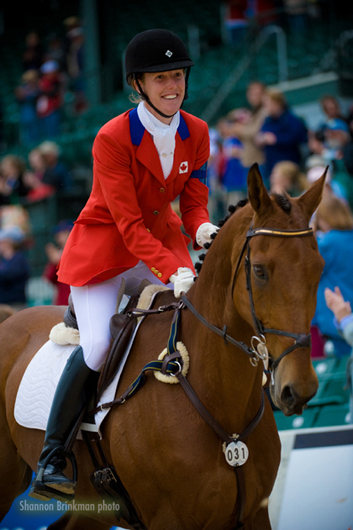 Selena Jade O'Hanlon has pursued her goal of an Olympic medal since the age of seven.
Through perseverance, hard work, and the generosity of her limited owners and sponsors, Selena has become one of Canada's premiere Olympic equestrian athletes.
She is Canada's number one Three Day Eventer, ranking 4th in North America, and 24th in the world.
Selena is also a member of the Canadian Eventing team who in 2010 helped bring home Canada's first silver Eventing medal in thirty two years at the World Equestrian Games.
Selena is now in a position to achieve her pursuit of a medal by competing for Canada at the 2011 Pan Am Games and the 2012 Olympics in London, England.